A little bit about becoming a Zillow Premier Agent and the Best of Zillow Designation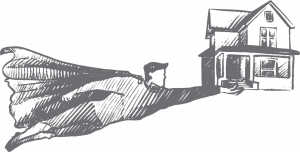 Why does becoming a Zillow Premier Agent matter?
Making the career change to become a real estate agent in Flagstaff has been a dream come true. It wasn't an easy decision or path, but it was the right one.
There were also several "right" things I needed to do in order to gain the success I strive for in all of my life, not just my profession. Becoming a Realtor of course, but joining the right team was very important to me. And RE/Max Fine Properties here in Flagstaff was it. They, WE are the best team of real estate agents in Flagstaff, AZ! Try us.
Another one of the ways I found success was becoming a Zillow Premier Agent with the goal of becoming a designated Best of Zillow Agent. Zillow, Trulia and Street Easy family of sites are the biggest names in the home search game. Becoming a Zillow Premier Agent in Flagstaff isn't easy though, and earning the Best of Zillow designation is even tougher.
What is a Zillow Premier Agent?
Zillow provides it's real estate agents and brokers with all of the tools to be successful. Exclusive branding, actionable reporting and insights, and all of the tools to serve my clients. Zillow Premier Agents have shown their technical prowess and have learned to manage all of the communications tools to provide the Zillow Customer Services their home shopping clients have come to rely on. But, not only do you need to use it, you need to use it well! Zillow expects its Premier and Best Of Agents to respond fast, with the right information, and provide you, the shopper, with all of the information and access you need to make the decision about your next home.
Who are Zillow Premier Agents and who gets the Best of Zillow?
The Best of Zillow Agents have earned Zillow's highest mark of distinction through exceptional, dedicated client service. Zillow rates all agents based on their sales performance and customer experience scores, and Best of Zillow Agents are 90+. You can tell them by the Best of Zillow Badge on their Profiles and Profile Pictures, and there are quite a few Agents in Flagstaff in Flagstaff, AZ. This is only because our Flagstaff Realtor community is founded on great client service.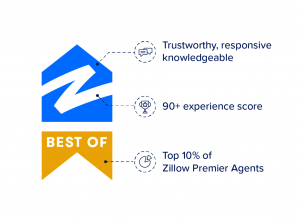 My goal is to be the best at what I do, so join me on my journey as a Zillow Premier Agent to becoming a Best of Zillow Agent today. Start your home search or get a value of your home right now on my website or call me at (928) 300-1080 and I'll start working for you today.
–Justin
The Full-Time Real Estate Agent
View My Listings
Visit my Zillow Premier Agent profile.