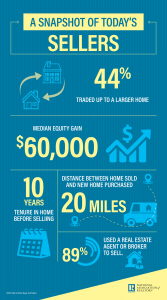 Using a real estate agent is a popular choice for both buyers and sellers. According to data from the National Association of Realtors, 91% of sellers and 87% of buyers work with agents. You have the right to wonder, though, "Why would I use a real estate agent?" Let's take a look at four things you should understand when working with an agent.
WHAT DOES A REAL ESTATE AGENT DO?
The goal of every agent is to bring a buyer together with a seller. Ideally, the Buyer is interested in a property exactly like or as close as possible to what the Seller is offering. Agents often have to work with Buyers helping them explore options until they find a house that speaks to them, the classic "I'll know it when I see it" scenario.
One thing a Buyer's Agent does is to try to understand their clients' needs. A family with two children who are ready for preschool, for example, is going to direct their clients toward locations with good schools and younger children. They might also encourage the buyers to keep an eye on long-term issues with a neighborhood, such as making sure they look at the middle and high schools in addition to the surrounding elementary schools.
Conversely, an agent representing a retiree might focus on different problems. They might search for properties that offer aging-in-place features in anticipation of long-term requirements. The Buyer and their agent should discuss the expected tax bill for a property, too.
A similar process occurs when working with sellers. Buyers can be screened to determine who's serious about purchasing a place. Offers can then be passed along, and the agent can help the Seller evaluate whether a good deal is on the table.
CAN'T I JUST USE THE INTERNET FOR ALL THAT?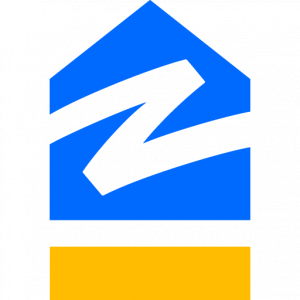 Yes, you can. Part of the attraction of working with a real estate agent, however, is that agents have access to tools that allow them to screen thousands of properties instantly. They also frequently know other agents, and that means they often have connections that would enable them to contact sellers to learn what the ground truth about a house is.
Agents usually know someone in the neighborhoods where they practice. There's a decent chance your agent will have represented some of the folks who live there. While you can look up data about median property values, population density, land use, and schools over the internet, there's no substitute for directly dealing with people when you need information.
LIGHTENING THE LOAD
The proliferation of properties for sale in recent decades creates something of a problem for buyers and sellers. On the one hand, the market is more robust than it was decades ago. Conversely, it's a lot to sort through. For buyers, this has created information overload. For sellers, it has created challenges cutting through the noise.
Agents are popular with people who don't have the time to invest in dealing with search and sales. Someone who's moving to a new metro for work, for example, may not have the time needed for house hunting. They will give an agent their criteria, and then they'll only visit the area to check out, say, three locations that have been shortlisted.
The same applies on the selling end of the equation. Selling is a lot of work, and many people end up thinking to themselves, "Do I even know how to sell my home?" For example, there's a risk of being accused of fraud in a transaction. If you don't list every known issue with a house, buyers can come back on your for misrepresentation. Your agent can connect you with a licensed home inspector who'll help you do a work-up on the house. When your agent creates your listing, they'll format the disclosures to minimize any legal risks you might face.
Remember, too, that no agent is magical. Communication is essential. Give your agent an honest list of your "musts" and "like to's" so they can facilitate a sale you'll be happy with.
WHO DOES AN AGENT REPRESENT?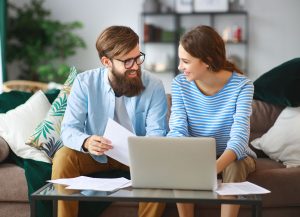 Simply put, an agent represents whoever hired them. It's not uncommon for both sides to have agents. When you meet with an agent to discuss hiring them, you'll agree on a fee structure for paying them. Most agents use some percentage of the closing price, although flat-fee options are becoming more common. Bear in mind these fees usually don't include additional costs, such as taxes and loan servicing. An agent will typically work on contingency, so they don't get paid unless your deal goes through.
This system provides incentives to agents to move properties quickly. Most people don't want to spend years searching for or selling places. Agents can expedite the negotiation process by passing offerings and sweeteners back and forth. For example, a buyer might ask that the cost of remodeling the kitchen be knocked off the price. A seller might offer to redo the roof and have it inspected. People have even been known to throw in cars or furniture to make a sale move faster.
CONCLUSION
Everyone has their motives for working with real estate agents, but it's about as universal of a choice as you'll ever see people make. When you meet with a real estate agent, take some time to get a sense of how much utility they can provide you. The important thing is to communicate your requirements in a structured manner. When you strike up a relationship with the right agent, though, you'll be impressed by the resources they can put at your disposal. Call me at (928) 300-1080 to find see how my team and I go the extra mile.
–Justin
The Full-Time Real Estate Agent