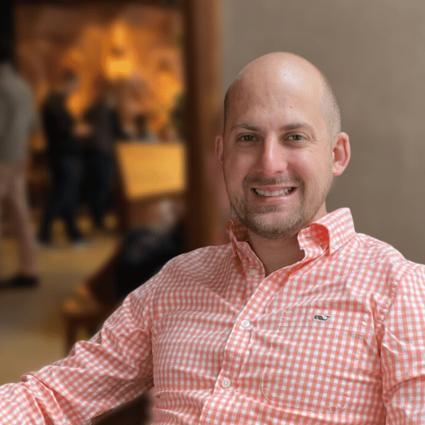 Weston Foster
Real Estate Agent
Chat with me live!
A little about me
and why I love real estate
I spent most of my younger years in Southwest Colorado until 2001, when my family moved to Flagstaff, Arizona. It was a great transition because I loved the outdoors and the mountains. Later, I attended Flagstaff High School and spent most of my time after school playing golf at many of the nationally rated golf courses here in Flagstaff.
After graduating high school, I trucked down to Tempe, Arizona to attend Arizona State University to pursue a degree in Business Finance. During the summers, I worked at Forest Highlands as a Caddy and continued my passion for golf. During my time at ASU, I had an opportunity to work within the Automotive Industry as a Secret Shopper in car dealerships giving the data to various car manufacturers. After countless times of seeing car dealerships fail at meeting the sales demands of millennial car buyers, I knew I had a competitive advantage I wanted to use.
Once I graduated from ASU with my degree in Finance, I started my career in automotive sales. I strived to be the best for more than five years, developing sales teams, gaining competitive market share, and building long-lasting professional and personal relationships.
After returning to Flagstaff, I met my lovely girlfriend Hannah, and we started building our little furry family. We have two amazing dogs that were both rescues from the Navajo Reservation, just north of Flagstaff.
When I'm not finding you the perfect home to enjoy in Flagstaff and all its glory, I'm enjoying everything Northern Arizona has to offer myself. Whether that's Jeeping the vast diversity of the Northern Arizona landscape, golfing at over 7,000 feet, or taking the dogs on a hike. I feel like I have found the perfect place to call home.
As a Flagstaff local, I've witnessed this town's great transformation from a small college town south of the Grand Canyon to the Flagstaff we all know today. I genuinely enjoy working with people and providing them excellent customer service and support in the journey to finding their home. I truly enjoy helping people find their dream home and to envision their life in full in a new, unfamiliar place. Whether that's finding the perfect neighborhood, plot of land, the right contractor, a neighborhood handyman, or a reference for a great meal, I can always help.
Listings you'll love
with the expert advice you deserve
4,702

sqft lot

28,314

sqft

2,616

sqft lot

30,492

sqft

3,144

sqft lot

14,375

sqft

3,300

sqft lot

8,277

sqft

4,805

sqft lot

13,068

sqft

2,293

sqft lot

11,762

sqft

2,691

sqft lot

14,811

sqft