According to Keeping Current Matters, mortgage rates have fallen over the last year more than a full percentage point. Obviously, this is great for anyone thinking about homeownership or anyone who currently owns a home. Here are a few ways today's low rates provide benefits.
Refinance: There are significant savings to be had in the long term when you refinance for a lower mortgage rate and payment. But remember you may be facing hefty closing costs upfront as well. Check out my handy mortgage calculator to see what those payments might look like.
Scale Up or Downsize: It may be possible for you to move into that new home you've been considering. Using the equity in your current home towards a down payment might just be the key to your family's dream home.
First Time Home Buyers: Given the cost of rent in Flagstaff, considering homeownership is a great way to save monthly and earn equity with some real estate. Check out this blog on the cost of renting versus buying.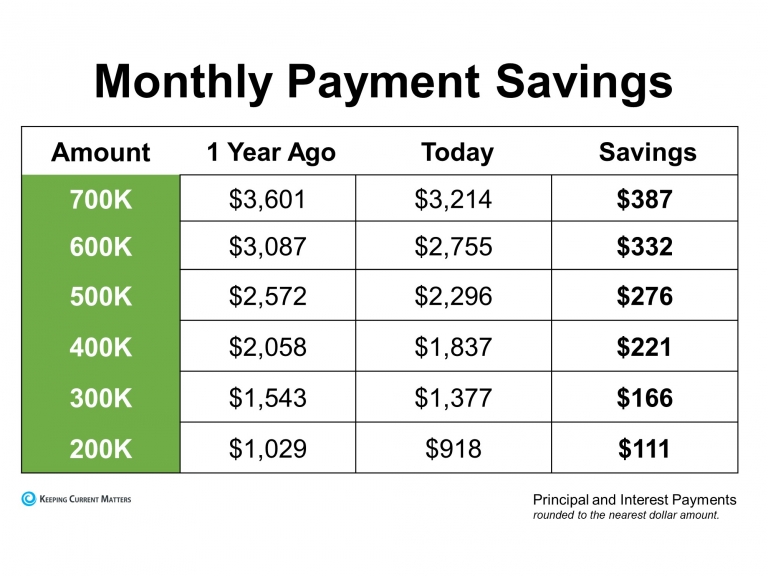 Need more information on your house or have questions for a mortgage professional? Take advantage of my free, instant home valuation tool, give my team a call at (928) 300-1080, or reach out to my friends the Conigliari Team at Prime Lending here in Flagstaff for more information about mortgages.
Read the Original Article Here: A 365 Day Difference in Homeownership