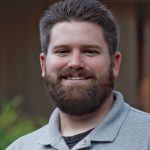 Skyler Nissl
Real Estate Agent
A little about me
Originally from Southern California, I found my true roots in Flagstaff Arizona after just a few short trips. While living in Phoenix after high school, I discovered the unique beauty and opportunity Flagstaff offers. Now immersed in Flagstaff's culture and community ten + years I can share this with others. I am knowledgeable about Flagstaff activities, neighborhoods, people! My wife Hannah and I are here to stay as we build our own family and grow a deeper bond with this mountain town.
Flagstaff has shown me the value of small businesses and how we can support each other. More importantly, I have been overwhelmed by the human connection found here. My eight years with a local auto sales company has taught me the expertise and diligence needed to form lifetime relationships and exceed client's expectations. As I have proven with my loyal clients in the auto industry, I will go the extra mile for my clients in their real estate endeavors. Nothing is more important to me than finding you the perfect home!
I would love to share my passion and experience to help YOU. Whether you need a local hiking trail suggestion, a sunset picnic spot, or your next dream home, I am your dedicated expert in all things Flagstaff. Contact me today at 928-853-1174 and we can chat about your new future!