Why would you want to list your home in the winter?
Traditionally, real estate market demand increases in the Spring Time and many Sellers believe this is the best time to list their homes for sale. What's missed is so does everyone else looking to sell their home.
Less competition means more exposure for your home. According to Keeping Current Matters, December is that 'sweet spot' for getting the most exposure for your home.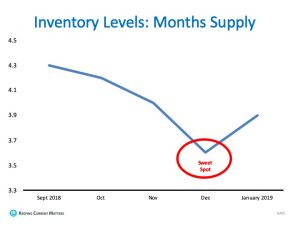 Don't wait for the competition to increase, you'll miss the serious Buyers. They're out in the Winter, and the 'lookers' are at home cozy and warm still reading this article. If your potential Buyer is out in the Flagstaff Winter looking at your home, they are definitely serious!
Call me today at (928) 300-1080 to find the right time to list your home in Flagstaff or Northern Arizona and get it sold fast.
– Justin
The Full-Time Real Estate Agent
Zillow Premier Agent
Read the Original Article Here: The #1 Reason to List Your House in the Winter