Did you know Home Buyers are looking for your home right now?
Statistically, there are fewer listings and prices are rising as well. The numbers also show that supply is low due to high demand and there are fewer distressed sales. This equates to a healthy market in favor of both the Buyer and Seller. People want to buy your home and they're willing to pay for it!
Check out this infographic from Keeping Current Matters with some other great stats about selling your home this winter.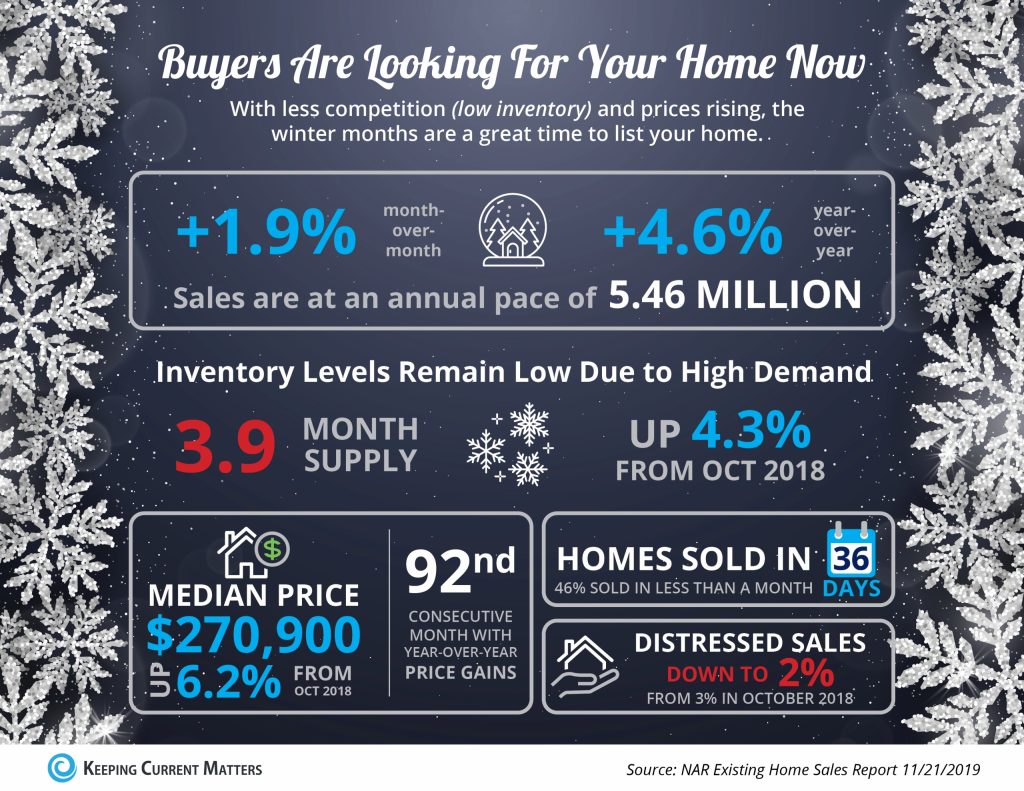 The Home Buyers are out, call my team at (928) 300-1080 to get your home in front of those shoppers today. Check out my home valuation tool to get your free comprehensive report.
-Justin
The Full-Time Real Estate Agent
Read the Original Article Here: Buyers Are Looking For Your Home [INFOGRAPHIC]