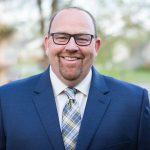 Chris Fisher
REALTOR®
A little about me
Born in Indiana, I moved to Arizona in 1978 when I was 3 years old, and I have loved every minute of living here. I fell in love with Northern Arizona at an early age and always knew I would live there eventually. My wife and I with our 2 kids finally made that dream happen in 2012 and now I want to help other people realize that same dream!

As a kid I grew up skiing, mountain biking and riding dirt bikes all over Northern Arizona and now my whole family enjoys these hobbies with me! I have a wealth of knowledge about the area and all the outdoor activities Northern Az offers and I love sharing that wealth!

I earned my bachelor's degree from Grand Canyon University and became a Respiratory Therapist and spent the next 20 years working in healthcare. When Covid came in early 2020 I was sent to several different hospitals allover the United States to run Ventilators in Covid Intensive Care Units. It was an amazing experience and the hardest thing I have ever done in my life. The long hours and months away from my family took its toll on me and I felt burnt out. Once the crisis ended, I felt it was time to pursue a long time dream I've had of retiring from healthcare and selling Real Estate!

I am incredibly excited to bring together my passion of real estate and my love for people and help them on their journey to the American dream of owning a home. I have always loved Real Estate and I look forward to bringing my knowledge of the real estate market and the area to all of my potential clients whether buying or selling their home. I know my family and I will never leave Northern Arizona and I hope to find you a home that makes you feel the same way! Give me a call today at (928)606-4553 and let's find your mountain home!